Corporate Sweets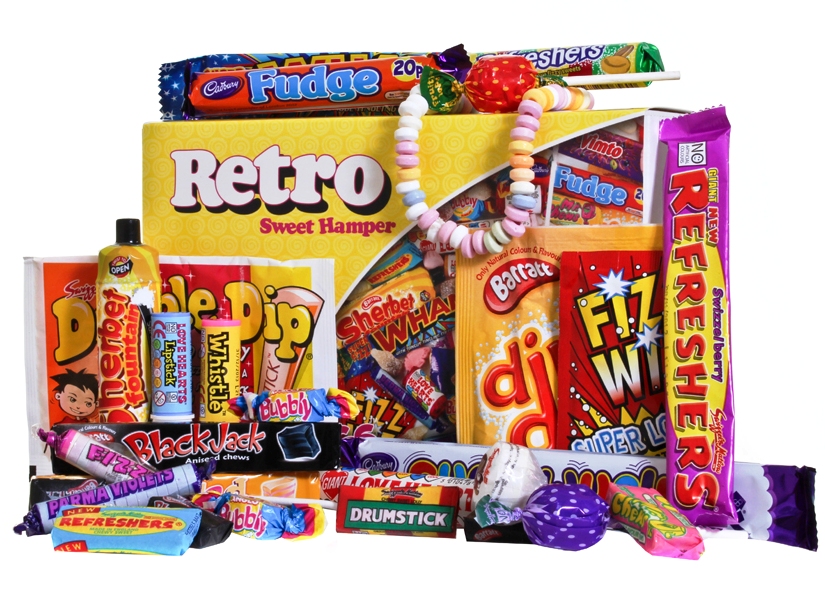 Before you go any further, please call us (01765 688997) or EMail us. Let us know exactlly what you're looking for.
Are you looking for a gift to give to your staff or clients which is original & guranteed to bring a smile to the most hardened business man or woman!?
Our Sweets are 100% guranteed to do just that - they'll transport them on a fabulous trip down memory lane, back to their childhood days. Their trips to the local tuck shop will come flooding back and there will be smiles all around!

Whether you're looking for gifts to incentivise your staff, gifts to send to your clients or colleagues, sweets to use for marketing promotions or just a specific sweet relating to your business or event, then we can provide you with the solution. Just give us a call!

From Sweet Hampers to Sweet Jars, Bulk Sweets to 100g Bags of Sweets, Party Bags to Wedding Favours, Branded Sweets to a Mobile Sweet Cart, we can provide them all. We carry large amounts of stock so can meet any order quantities, and if we don't have a certain product, we'll find it for you!
We work with a number of large & well known corporate businesses to provide them with Sweet-Related Corporate Gifts so you're in good hands! The service we provide is second to none, and if you can't find exactly what you're looking for we will go the extra mile to provide it for you.
We pride ourselves on being completely flexible to meet the needs of our clients and we can create bespoke quotes for any budget. We'll go the extra mile to ensure we're the BEST Sweet Company you could deal with, and if you don't believe us, then here are some quotes from our wonderful corporate clients (business names withheld for customer confidentiality).
"Thank you so much for the Sweet Jars you did for my staff this Christmas. They're going down a storm in the office today & it's affecting productivity, too much sweet swapping and not enough work!!" A Sheppard
"We work with Bah Humbugs each month to send out sweets to our customers. They are an extremely reliable and flexible company to work with and have worked hard to produce large quantities of bags of sweets for us at short notice. We can't recommend them highly enough and will be using them for all future orders." J Barton